This is a digital sheet music of Haru no Umi (The Sea in Spring) solo arrangement. It is popular as a traditional Japanese music reflecting the image of the New Year.
Price: JPY ¥800   check the currency converter

※If you need more than 2 copies, change the quantity.
You are only licensed to print the number of copies that you have purchased.
Score Details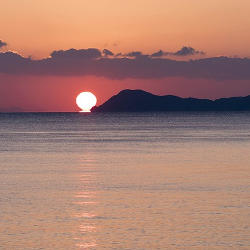 Composer:
Michio Miyagi
Arrangement:
Akiko Kondo
File Format:
PDF
Page:
4
Size:
83.3KB
Difficulty: 
Between intermediate and advanced
Copyright: ©Astration Ltd.
Haru no Umi Audio File
Please enjoy listening to 'Haru no Umi' with your audio players. Listening to the music is also effective to practice and master this piece.
Price: JPY ¥150   check the currency converter

Audio Details
Arrangement: Akiko Kondo
Player: Akiko Kondo
File Format: MP3
Length: 3:48
Size: 5.22M
Copyright: ©Astration Ltd.
Music interpretation
Michio Miyagi was a blind composer and Koto virtuoso. 'Haru no Umi' is a Shakuhachi and Koto duet. Koto is a long Japanese zither (harp) with thirteen strings. Shakuhachi is a traditional Japanese flute; a vertical bamboo flute. 'Haru' means spring. 'Umi' means sea. This music tells the Seto Inland Sea, which is surrounded by the main island of Japan, Shikoku Island, and Kyushu Island. There are about two-thousand islands including Awaji Island and Shodoshima in the Seto Inland Sea. It is said that Michio Miyagi was deeply impressed by the sacredness and the breathtaking beauty of the Seto Inland before he lost his eyesight. Now, this music is also well known as a New Year's tune. So it plays everywhere in Japan during the New Year.
How to play this Haru no Umi Piano Arrangement
Let's play the music imaging a beautiful,calm and sometimes lively sea. Your left-hand plays Koto part and your right-hand plays Shakuhachi part. At the early part of this piece, the left hand plays arpeggios like a gentle wave. Then, the right hand plays melodies like singing solemnly. Next, play the piano full of life energy and faster as if ocean waves were dancing. And at the last part of the music, let's play the tune in a smooth flowing manner and slowly like calm sea waves returning to the preceding tempo.
The music styles and moods
New Year's music, solemn, serene, exotic, soothing music
The other traditional Japanese folk songs sheet music