This is a digital sheet music of Kalinka piano solo arrangement. 'Kalinka' is the Russian name of viburnum opuslus. This music is very lively and rhythmical. It is very famous as a popular Russian folk dance music.
Price: JPY ¥550   check the currency converter

※If you need more than 2 copies, change the quantity.
You are only licensed to print the number of copies that you have purchased.
Score Details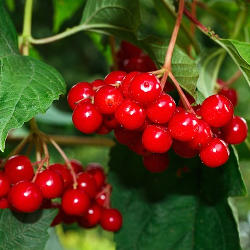 Composer: Ivan Petrovich Larionov
Arrangement: Akiko Kondo
File Format: PDF
Page: 2
Size: 60.1KB
Key:  A Minor
Difficulty:  Beginner
Copyright: ©Astration Ltd.
Kalinka Audio File
Please enjoy listening to Kalinka with your audio players. Listening to this music is also effective to practice and master this piece.
Price: JPY ¥150

Audio Details
Arrangement: Akiko Kondo
Player: Akiko Kondo
File Format: MP3
Length: 1:32
Size: 2.12M
Copyright: ©Astration Ltd.
Music interpretation
This is a very popular traditional Russian folk song. Although the melody of the minor scale seems to be a bit pathos, it's is so merry and upbeat. According to a theory, the flower of kalinka (viburnum opulus) is a metaphor of a young lady or a bride. The person in the music court her. It is said that Russian people often sing this song in bridal banquets or gatherings.
The music styles and moods
dance, traditional, romantic, wedding, cheerful, gathering
The other traditional Russian folk songs sheet music